While a few people cringe at the idea of dating co-workers, actors naturally form a romance with fellow stars whom they spend hours on set with, especially if they're portraying an onscreen couple. Hollywood personalities like Katie Holmes credit her first love, Dawson's Creek co-star Joshua Jackson, for being her onscreen partner turned real-life then-boyfriend and now-best friend.
Riverdale co-stars Cole Sprouse and Lili Reinhart play onscreen couple Jughead and Betty. They dated for almost two years before calling it quits in real life. Aside from these actors, here are other onscreen couples turned real-life lovers:
Dan & Serena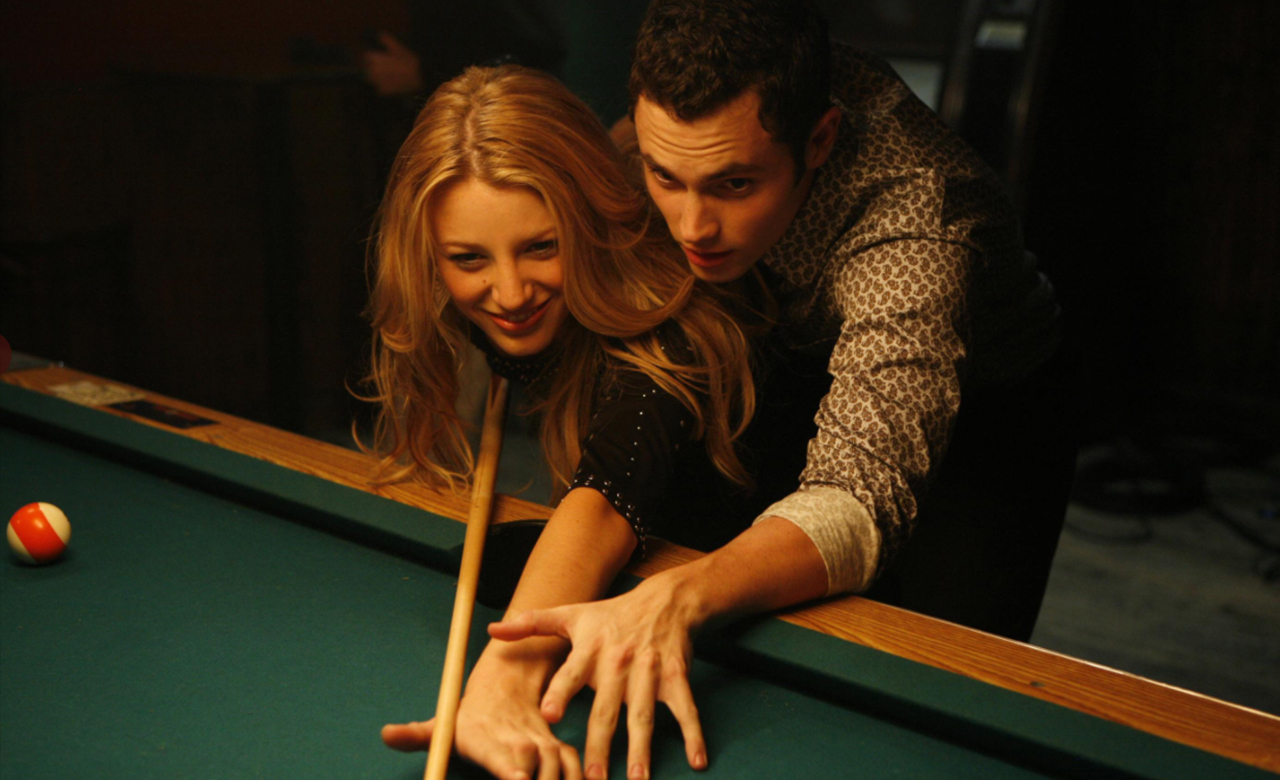 While their onscreen characters ended up together in the hit show Gossip Girl, Penn Badgley and Blake Lively's real-life romance was short-lived. The co-stars started dating in 2007 and broke up in 2010. Lively is now married to actor Ryan Reynolds, while Badgley has been married to singer Domino Kirke since 2017.
Jon Snow & Ygritte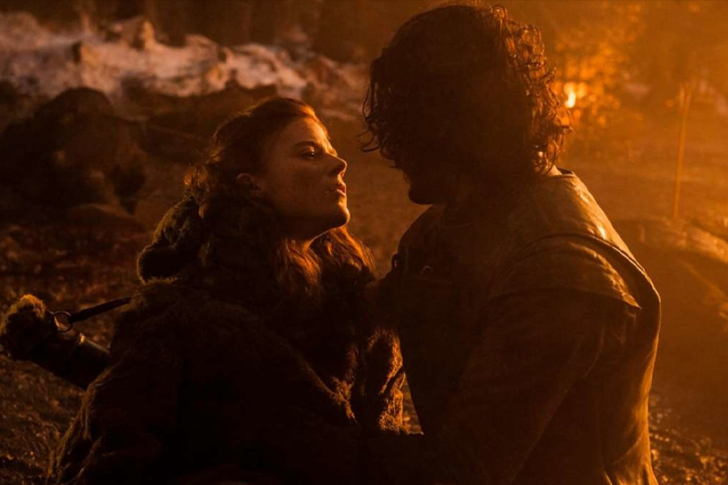 Rose Leslie starred alongside Kit Harrington in the fantasy show Game of Thrones from 2012 until her character's passing in 2014. The fellow stars sparked a romance while filming the show, and to the surprise of fans, they exchanged their "I do's" in 2018. The celebrity couple welcomed their eldest child in February 2021.
Brooke & Lucas
After meeting and working on the set of the TV drama One Tree Hill, Sophia Bush and Chad Michael Murray started dating in 2003. Two years later, the celebrity pair tied the knot. However, after only five months of union, the two called their lawyers to end their marriage, but they continued working alongside each other on the show.
Jackie & Kelso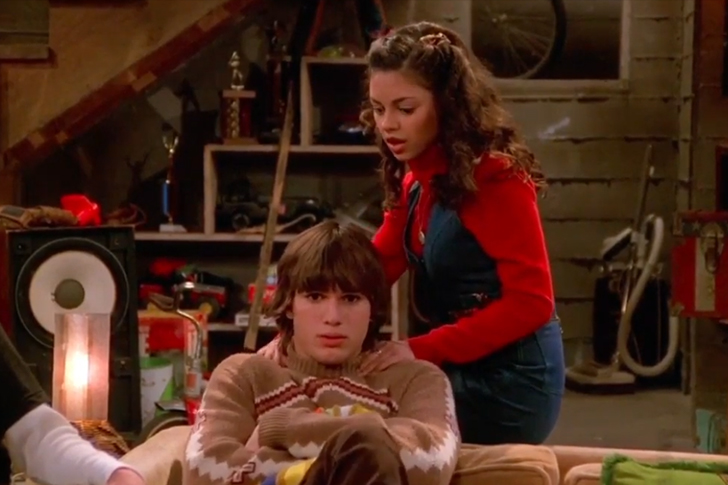 Of course, this A-list couple is included in our list. While Ashton Kutcher and Mila Kunis didn't start a romance during the filming of That 70s Show, on which they earned acting credits as an onscreen couple from 1998 to 2006, the pair started dating six years after the sitcom wrapped. They went on to exchange wedding vows in 2015 and welcome two beautiful children.
Nancy & Jonathan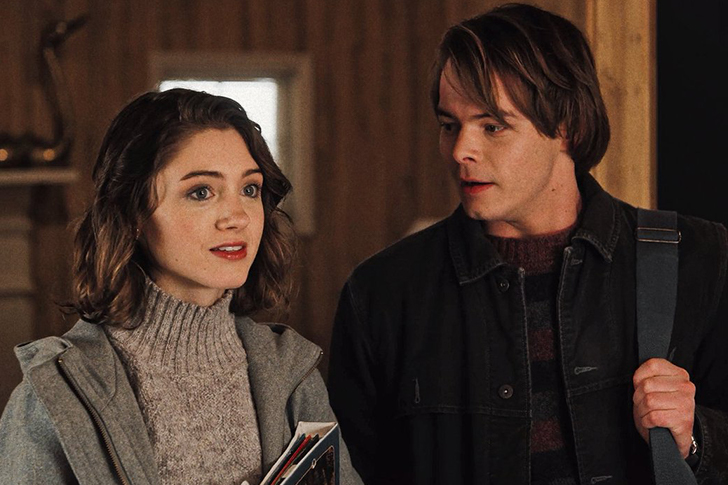 The fans of the sci-fi series Stranger Things rooted for the two characters, Nancy and Jonathan, to become a couple and ultimately got their wish during the second season of the show. Then, a year after the show's debut, Charlie Heaton and Natalia Dyer came out as a real-life couple in 2017.
Seth & Summer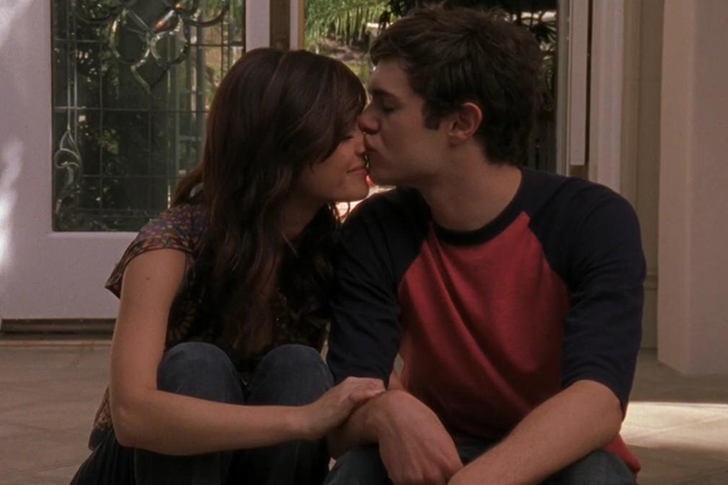 These two onscreen characters were undeniably a fan-favorite on The O.C. Both on and off-screen couple, Rachel Bilson and Adam Brody began dating in 2003 and ended their romance in 2006, amicably going separate ways. Brody is now married to Gossip Girl star Leighton Meester, while Bilson remains single.
Sookie & Bill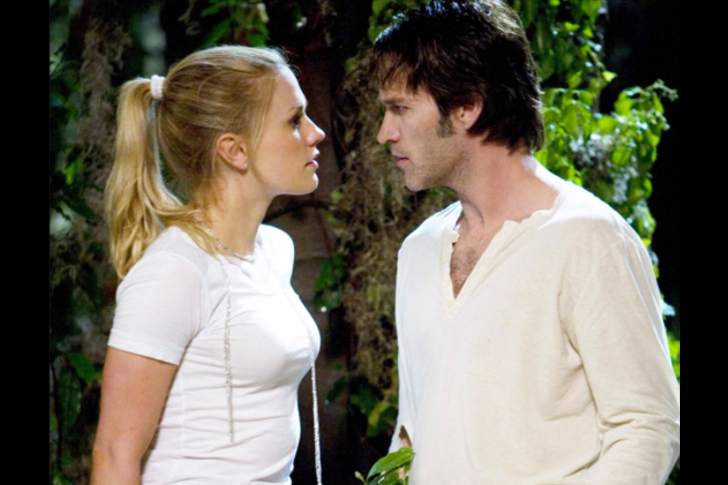 True Blood stars Anna Paquin and Stephen Moyer met while filming the show and earning acting credits in 2008. While working as an onscreen couple, they quietly began dating in real life. The two went public the following year and officially tied the knot in 2010. They gave birth to twins Poppy and Charlie.
Penny & Leonard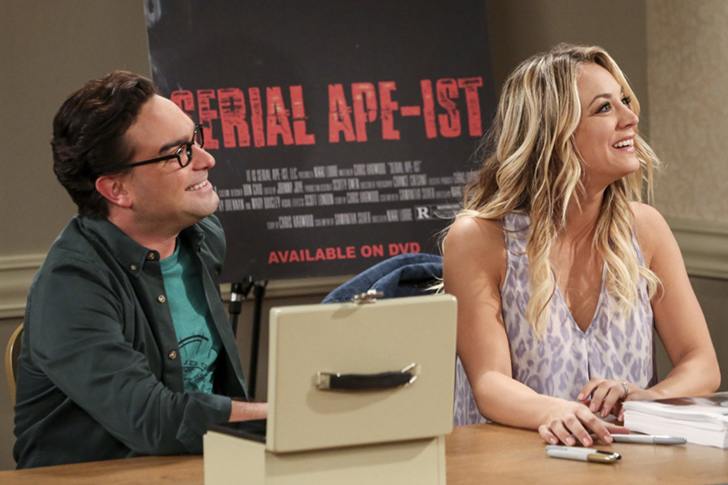 Johnny Galecki and Kaley Cuoco have appeared alongside each other on The Big Bang Theory since its debut in 2007. The two quietly started dating in 2008 and had a secret relationship for almost two years. After they split, they have remained close friends, to the degree that Galecki even attended Cuoco's wedding to equestrian Karl Cook in 2018.
Rory & Jess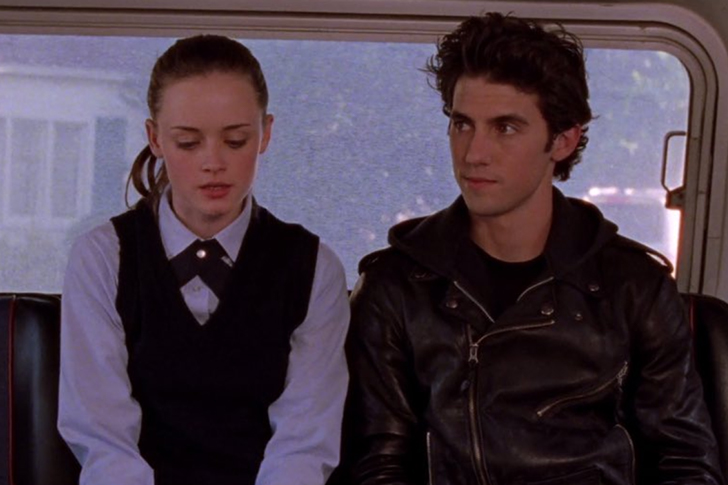 While fans hoped Jess and Rory would end up on Gilmore Girls, actors Milo Ventimiglia and Alexis Bledel sparked a real romance off-screen. The two dated from 2002 to 2006 before going on separate ways and have remained friends.
Damon & Elena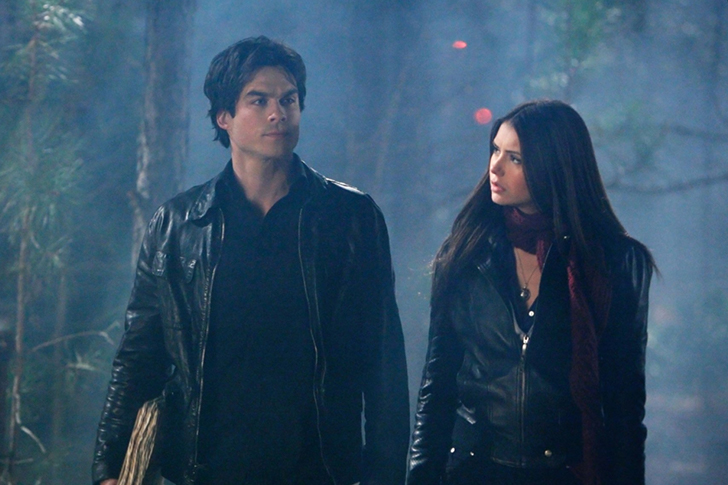 Nina Dobrev met Ian Somerhalder while filming The Vampire Diaries and the two earned acting credits on the show. They started dating in 2010 but called it quits after three years of dating. However, their characters stayed as a couple in the show.
Photo Credits:
Cover Photo – Twitter
Photo 1 – Twitter
Photo 2 – Twitter
Photo 3 – YouTube
Photo 4 – Twitter
Photo 5 – Twitter
Photo 6 – Twitter
Photo 7 – Twitter
Photo 8 – Twitter
Photo 9 – Twitter