Celebrities have been known to live completely different life than most of us. While many of us may consider getting the latest compact car an achievement, it seems as if it's nothing compared to most celebrities' luxury cars. Moreover, most celebrities don't just have an A-game in the land, but they also flaunt their A-game in the air and even the sea.
You could say that these celebrities live their lives to a completely different degree than most of us. With this in mind, here are seven things that only celebrities can do in real life:
Kim Kardashian's Bathroom Selfie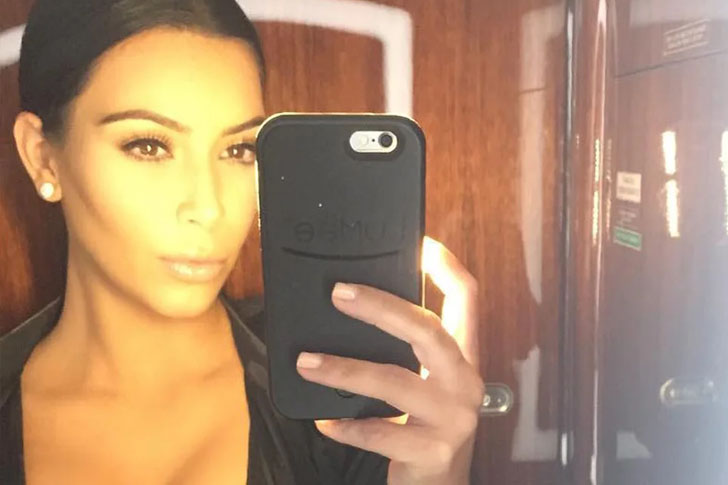 What's wrong with taking a selfie? It's certainly something that most of us can do on a day-to-day basis. While taking selfies is a normal occurrence, taking a selfie from your private plane is a completely different story. Most of us search for the perfect lighting to take the perfect snapshot, but Kim Kardashian showed us all that she's on a different level with this selfie from her private plane.
Kardashian is worth a ton of money, so it's reasonable to expect her to have all the investment money she needs to pay for her private plane. We certainly wonder if she paid extra just to add the exceptional lighting throughout the cabin.
Paris Hilton Boarding A Helicopter in Full Evening Wear
You could make the case that most regular people won't ever get to experience the fanciest things that life offers. Sure, boarding a helicopter is something that most of us will be able to do someday, but it surely won't be as glamorous as Paris Hilton. She managed to board her private helicopter in full evening wear. If this Instagram photo doesn't separate her lifestyle from us, then we certainly don't know what will!
Taking the Kids to The Park Wearing A Full Ballgown
It's reasonable for regular people to dress in the best way that they can. This way, they can look their best while running everyday chores and errands. However, celebrities dress themselves in a completely different way, and you'll never guess what Mariah Carey wore while she took out the kids for some park time.
The pop diva wore a full ballgown while she spent time with her kids at the park. As if the ballgown wasn't enough, she also wore a fur stole and a single elegant glove. You could say that Carey treats her outfits as an investment into looking good, and she just has to look her best even for a short visit to the park.
Nicki Minaj Pays For An Entire Movie Theater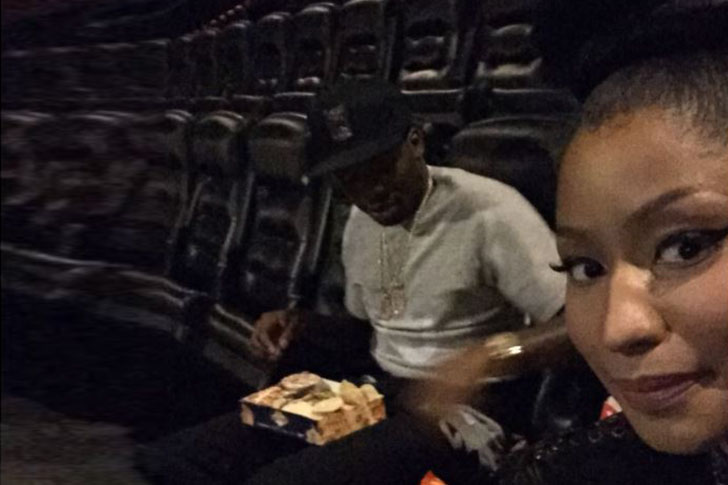 When it comes to watching the latest blockbusters, most of us prefer to watch them with privacy. However, things can get quite hectic when you're sharing the theater with other people. Well, it's certainly something that Nicki Minaj managed to deal with when she hired out an entire movie theater just to watch a film with her special friend.
Minaj's one of the wealthiest icons in the industry, so it's reasonable to expect that she didn't need to secure a payday loan just to hire out the theater. Without a doubt, she's living life on a different level, and she can have anything she wants in just a snap!
Paris Hilton Wears A Disguise While Shopping
Being a famous, high-profile celebrity can get quite annoying sometimes, with paparazzi constantly following you around. This dilemma was certainly on Paris Hilton's mind when she went shopping while wearing a disguise. You could say that Hilton had the best time of her life shopping and buying anything she wanted without the paparazzi constantly following her around.
Bieber's Candid Photo On His Private Jet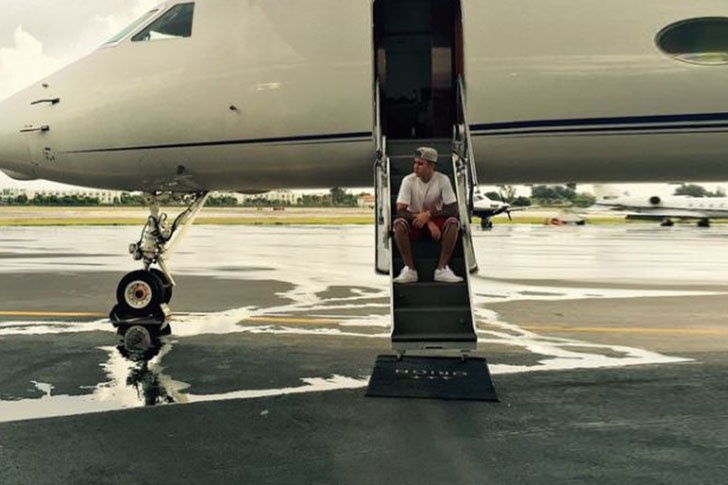 Most of us normal people will never get to live the life that celebrities live, and that's a fact. In turn, it's certainly impossible for us to take candid photos for the 'Gram while sitting on the steps of our private jet. To be fair, we think that Justin Bieber looked absolutely dashing while he stared thoughtfully into the distance.
Sit On Supercars
Justin Bieber doesn't just have a private jet; he also has a fleet of highly desirable supercars. It seems as the pop superstar has a habit of sitting on his investments as he's constantly sitting in the photos where he's flexing his toys. It's reasonable to see him flexing his new Mercedes or Ferrari as he's worth a ton of money. Now, we feel awkward flexing our compact sedans compared to the hyper cars that Justin flexes on the 'Gram.
Photo Credits:
Photo #1: ET tonight
Photo #4: Instagram/nikiminaj
Photo #6: Instagram/justinbieber