Dating your friend's ex is a no-no. But, in the world of celebrities, the opposite appears to be true! There have been situations in which two stars dated the same person and have not caused any problems.
In love and war, everything is fair, including dating your best friend's ex. If these celebrity love triangles have taught us anything, it's that in Hollywood, there is no such thing as a "bro" code. So gas up as we take a look at ten surprise celebrity buddies who have dated the same person. After all, nothing makes Hollywood happier than a steamy love triangle.
Cameron Diaz & Kate Hudson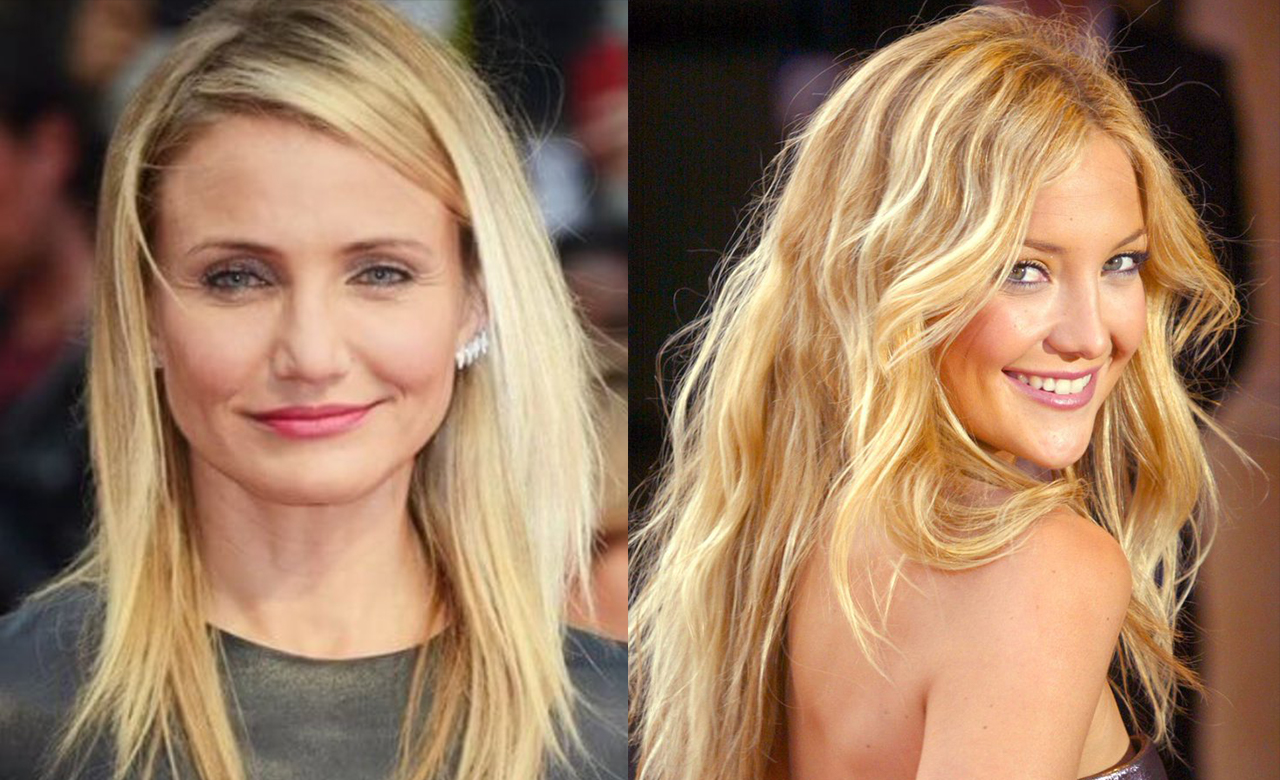 Cameron Diaz and Kate Hudson have a lot in common other than their credits. That includes their choice of men. Diaz began seeing Alex Rodriguez only a few months after he and Hudson broke up. We expected Hudson to be furious with Diaz for doing this. Yet they hugged and enjoyed champagne together at the Oscars just a few years later. It wasn't the first time the two of them hooked up with the same guy. Hudson supposedly hooked up with Justin Timberlake after he broke up with Diaz in 2007.
Selena Gomez & Taylor Swift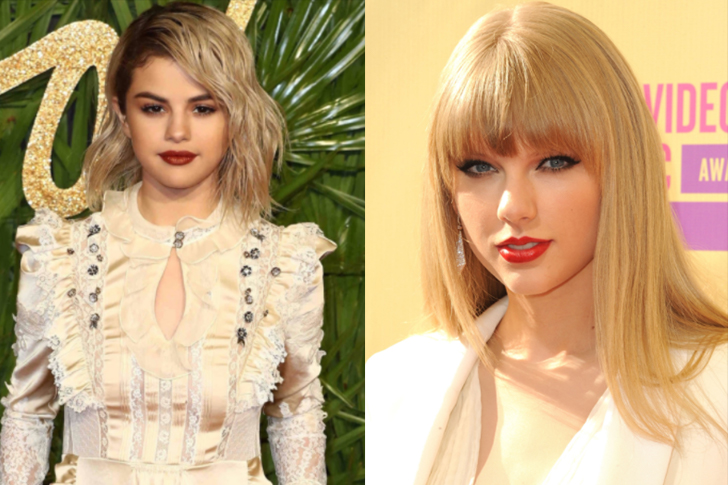 Taylor Lautner and Selena Gomez met while making movies in Vancouver in 2009. Meanwhile, Lautner and Taylor Swift met on the set of Valentine's Day later that year. They played a couple who were utterly smitten with each other on-screen. And things were pretty much the same in real life. They were together for a few months before their romance ended. The three moved on and continued to string their career investments.
Kristen Wiig & Drew Barrymore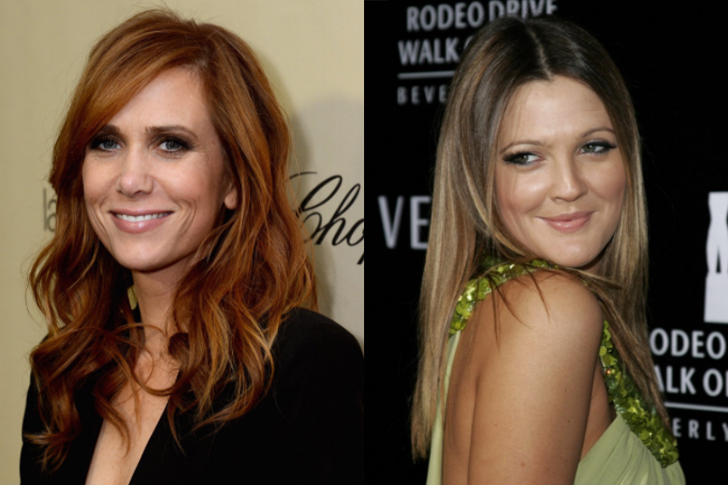 Drew Barrymore and Kristen Wiig are incredibly close friends. When Wiig began dating Barrymore's ex, Fabrizio Moretti, she was pretty supportive. It all looks a little crazy and incestuous, but that's how life goes. Although Barrymore thought the relationship made a lot of sense, Wiig and Moretti broke up in 2013 after dating a year and a half.
Taylor Swift & Gigi Hadid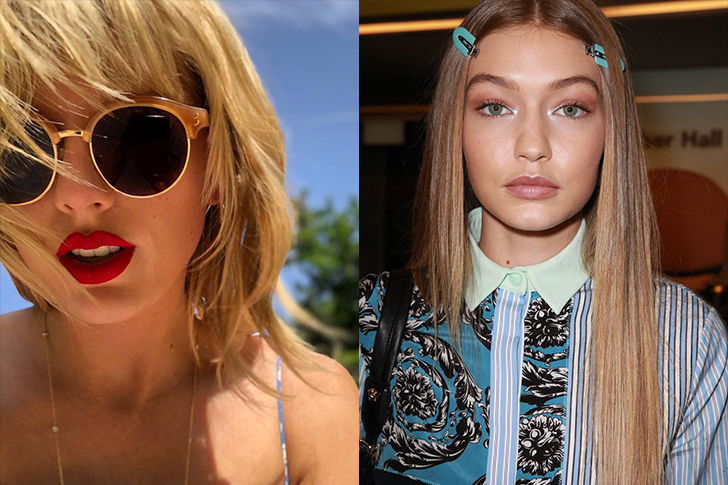 Taylor Swift's posse includes Gigi Hadid. So it's no wonder that they share the same tastes in guys to some degree. Swift was in an adolescent power romance with Joe Jonas in 2008. The two broke up, and Jonas began dating Hadid six years later. Swift appears to have given Hadid her blessing. This is all despite the many heartbreaking songs she composed about Jonas.
Kylie Jenner and Gigi Hadid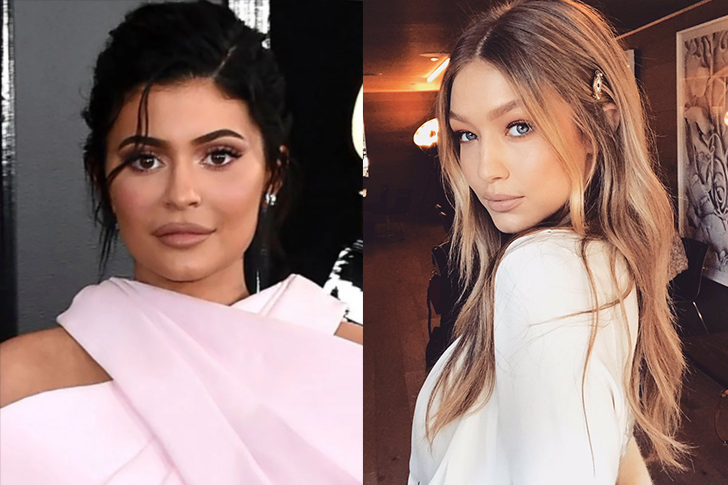 You probably don't remember, but Kylie Jenner dated Cody Simpson before she hooked up with Tyga! In 2011, the young couple dated for a short time before calling it quits.
Cody began dating Gigi Hadid a few years later. They went on and off for two years before breaking up for good. Even though Gigi is closer to Kylie's older sister Kendall, having an ex doesn't appear to have hampered her bond with either Jenner. Credit to Tay-Tay for choosing friendship over love.
Zayn Malik & Joe Jonas
Joe Jonas dated Gigi Hadid for a few months in 2015, and after their relationship ended, she wasted no time moving on to Zayn Malik. Before Malik's relationship with Hadid, Jonas and Malik were pals. When Jonas found out about their relationship, he unfollowed Hadid on Instagram. He even deleted a photo of him and Malik with Kanye West tagged "Squad." It appears that Malik has broken the "bro" code!
Nina Dobrev and Nikki Reed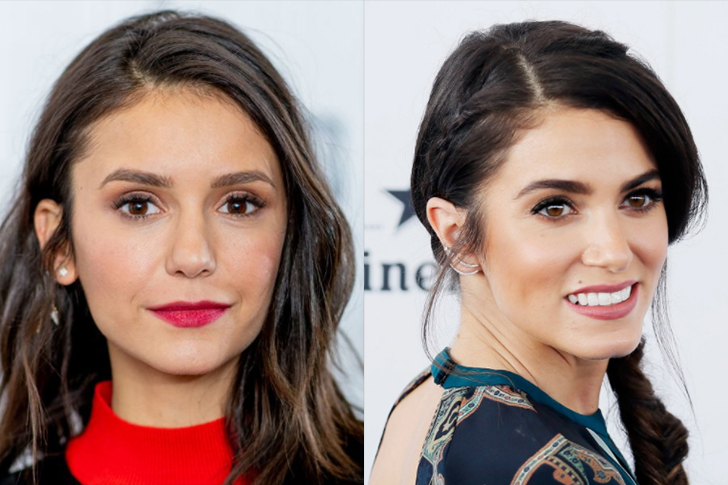 If there's one thing we know about Ian Somerhalder, it's that he has a thing for vampires. Ian met Nina Dobrev on the set of their program The Vampire Diaries in 2009. They dated until 2013 before calling it quits, causing a significant backlash among TVD supporters. They appeared to maintain their friendship. But Ian began dating Nikki Reed, who was also Nina's friend. Working with your ex is awkward enough. But pretending to be in love with your ex, who just married your friend, takes the awkwardness to a whole new degree.
Nick Jonas and Justin Bieber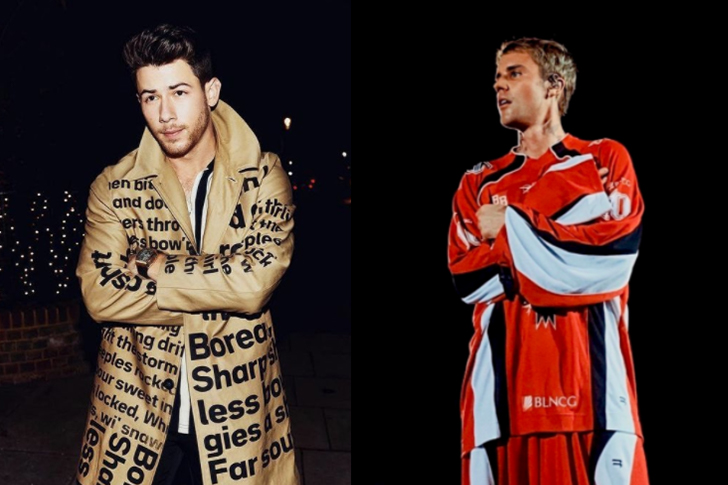 Justin Bieber and Nick Jonas aren't exactly BFFs, but they're also not enemies. They first met in 2010, when Bieber was 15 and just starting to make his career investments. The musicians even participated in a BBC sketch together, confirming their friendly friendship.
Bieber and Jonas share more than their swoon-worthy voices and heartthrob statuses. They've both been with Selena Gomez.
Anne Vyalitsyna and Behati Prinsloo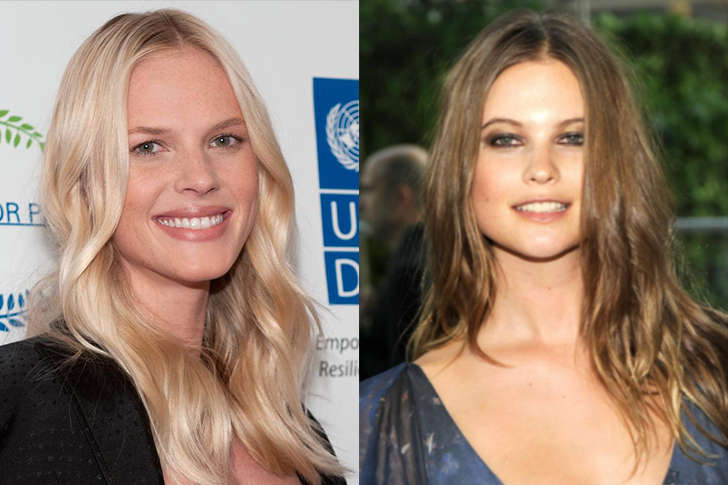 Anne V and Behati Prinsloo were two of Victoria's Secret's top models. So it was only reasonable that they would have a close bond. Aside from their shared job credits, the two have something in common about dating. From 2010 through 2012, Anne V and Levine were together. The frontman of Maroon 5 confirmed his engagement to Prinsloo in 2013. They are now together with two kids.
Expect no animosity between Anne V and Levine or Prinsloo. Anne V admits to being heartbroken, but she supported her ex-boyfriend and friend.
Gwyneth Paltrow and Jennifer Aniston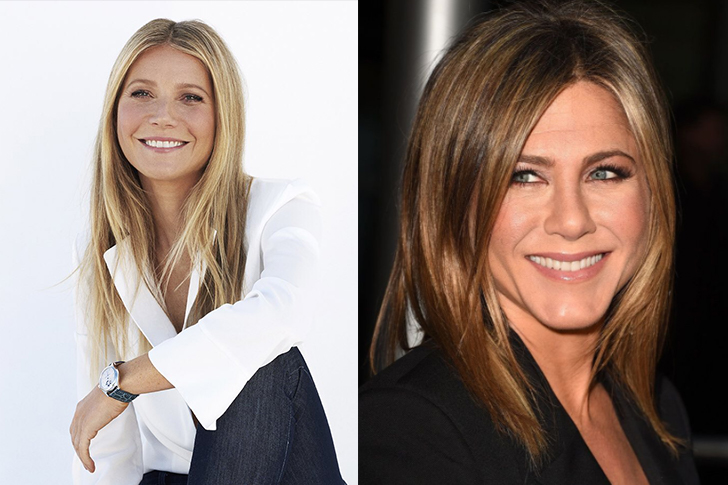 Jennifer Aniston and Gwyneth Paltrow may have formed one of Hollywood's most unlikely friendships. The actresses were both in high-profile relationships with Brad Pitt and have established a close bond. From 1994 until 1997, Paltrow and Pitt dated for three years. Pitt resumed dating Aniston a year later, and the two married in 2000. They had a five-year marriage.
Photo Credits:
Cover Photo – Twitter / Twitter